Portfolio
With our renovations, Cove Constructions commitment to quality and get it right the first time approach allows clients to enjoy the building experience.
Have a look at our renovation portfolio.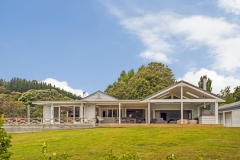 This award winning family holiday home in Flaxmill Bay is the original farm house that was extended, renovated and totally revamped. This home has been totally transformed by the Cove Construction team with a perfect blend of old and new. Many original features have been retained, updated, repainted and in some cases repositioned to maximise their impact in the remodelled home. Affixed with all the modern fittings you would expect to see in any new home, whilst ensuring the classic character you associate with a turn of the century villa was retained. 
20 Photos